ZPAL Palletizer / Depalletizer
System overview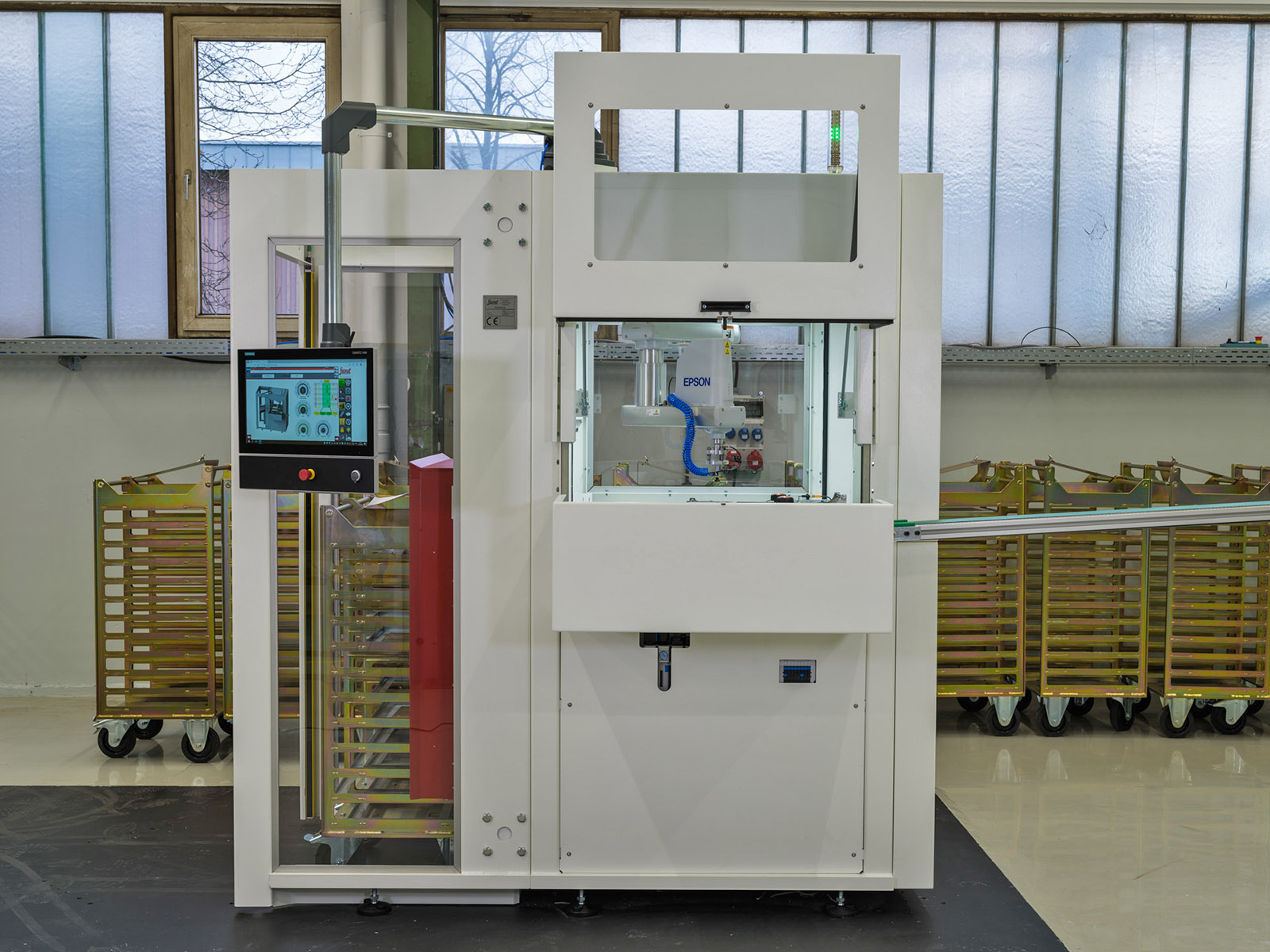 Parts handling reimagined
The robot-assisted ZPAL palletizer is designed for fully automatic palletizing of small to medium-sized parts of various materials onto trays.

In order to separate parts arranged on trays and feed them sequentially to further manufacturing processes, the palletizer can also be used as a depalletizer.
The advantages of the ZPAL palletizer
Modular system
SCARA Robot
Quick change end effectors
Collision protection
Software-optimized setting paterns
Separate carrier axes
The separate carrier axes and the option to run a second tray trolley on the system enables maximum throughput.
The system can be used very variably. Product changes and bottleneck operations can be realized at very short notice by simple reconfigurations of the ZPAL system.
---
System overview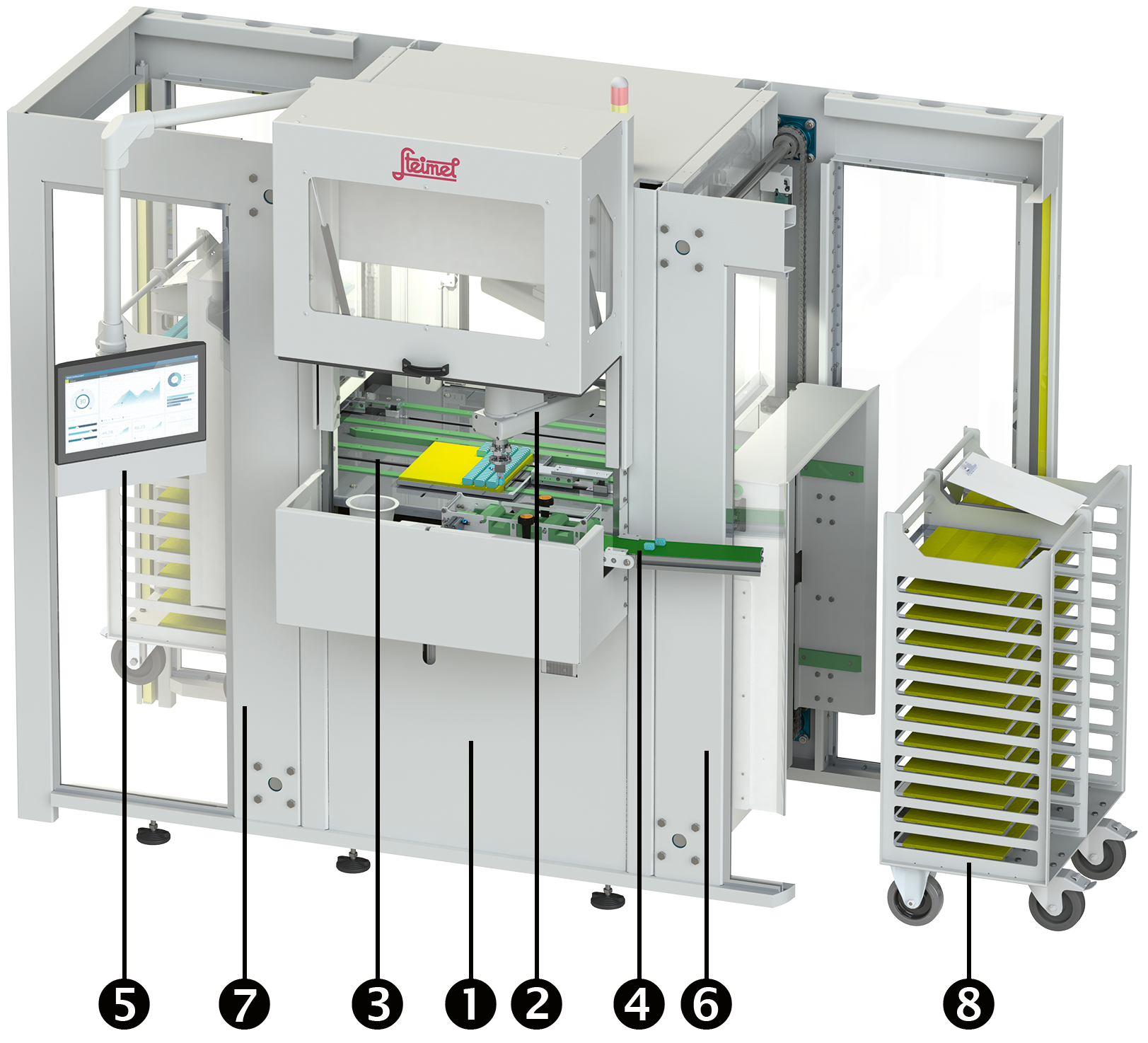 The core components of the ZPAL palletizer:
Basic module (palletizing unit) of the ZPAL palletizer
SCARA Robot
Separate carrier axes
Parts supply
Control panel
Lifting station
Optional, 2nd lifting station
Tray cart

The palletizing unit contains the SCARA robot, the carrier axes, the system control and the operating panel. At least one lifting station is connected to this base, which picks up the tray cart and moves it vertically. In the tray cart, the carriers with the trays are provided and moved by the palletizer via the carrier axes to the robot or pushed back into the tray cart.

Optionally, quality checks of the parts can also take place in the basic module. For example, weighing or camera-supported part evaluation is possible. The defective parts are removed from the process. This can be reported to production control systems. Furthermore, a control of the upstream production processes can be realized (e.g. change of the mass weights of a parts press for ceramic products).
Downloads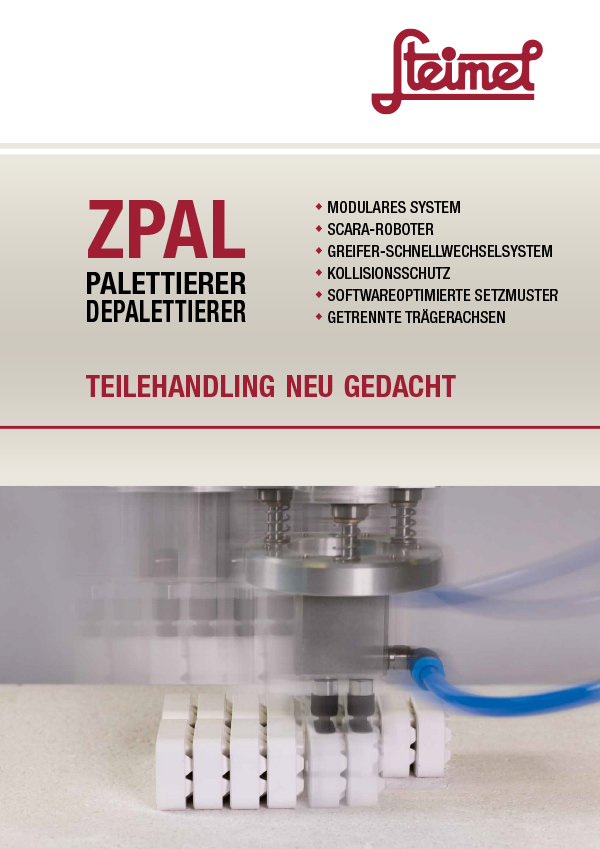 ---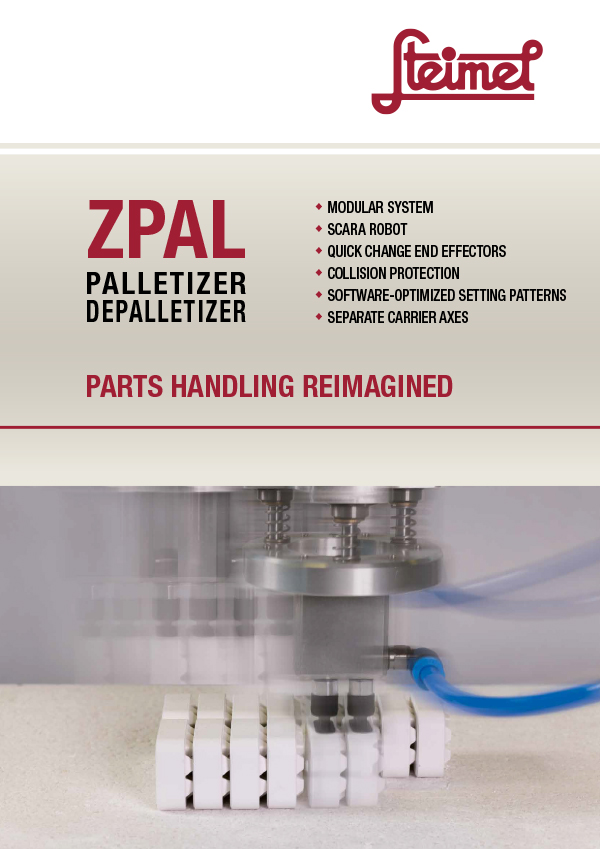 ---
More topics about the ZPAL palletizer: