Our Company history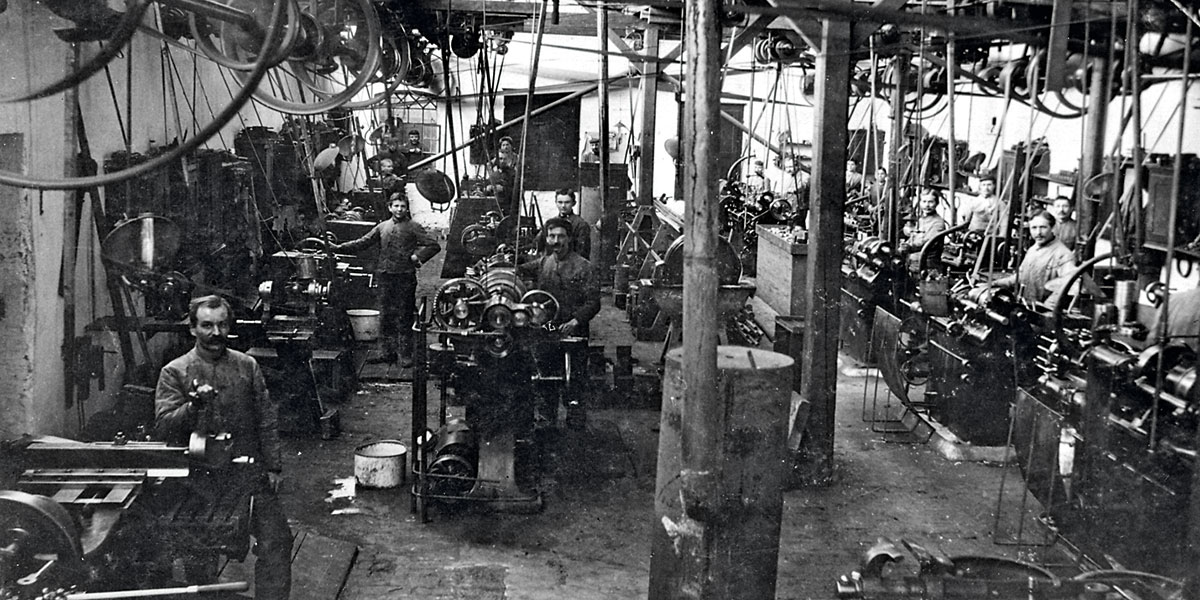 Johann Steimel

founded a machine factory for the constructin of agricultural machinery in 1878. He produced threshers, hay tedders, sowing machines and similar appliances.

Quite early, about the mid-eighties the line of production was broadened by hand-operated centrifugal cream separators. Very soon they became the main source of sales.

Until 1925 the cast blanks necessary for production were manufactured in the own iron foundry. Even before World War 1 blood separators and de-oiling centrifuges for swarf processing were added.

To offset the heavy reduction in sales of private cream separators, due to the German dairy law, at about 1928 the pump production was considerably increased (until then only liquid manure pumps had been produced). An extensive program of gear pumps and centrifugal pumps soon sold well and roused the enterprise out of the depths of the great depression.

In the case of centrifugal pumps the company specialized in seawater-resistant selfpriming centrifugal pumps as cooling water pump and bilge pumps for water-cooled marine-diesel engines. Meanwhile we count the most important producers of large engines to our clients.

Beside their traditional use as lubricant pumps gear pumps are increasingly produced in close cooperation with our purchasers for special applications (colours, lacquers, chocolate, bitumen).

The cream separator business dwindled after the Second World War. The industrial centrifuge program was expanded with the intention to install centrifuges which could be automatically filled and emptied, as well as centrifuges in continuous operation.

Since then, on the basis of centrifugal technology, complete swarf processing systems have been planned and produced including swarf crushers and appropriate material-handling technics as well as separating technics.

The original drying centrifuges were replaced by complex fully automated surface treatment facilities in which mass-produced parts can be washed, dried and coated.

Today the company has a staff of more than 200 employees. It is a 100 % family-owned company.