Portal trolleys / Portal systems
Drumhandling and Box-/Baskethandling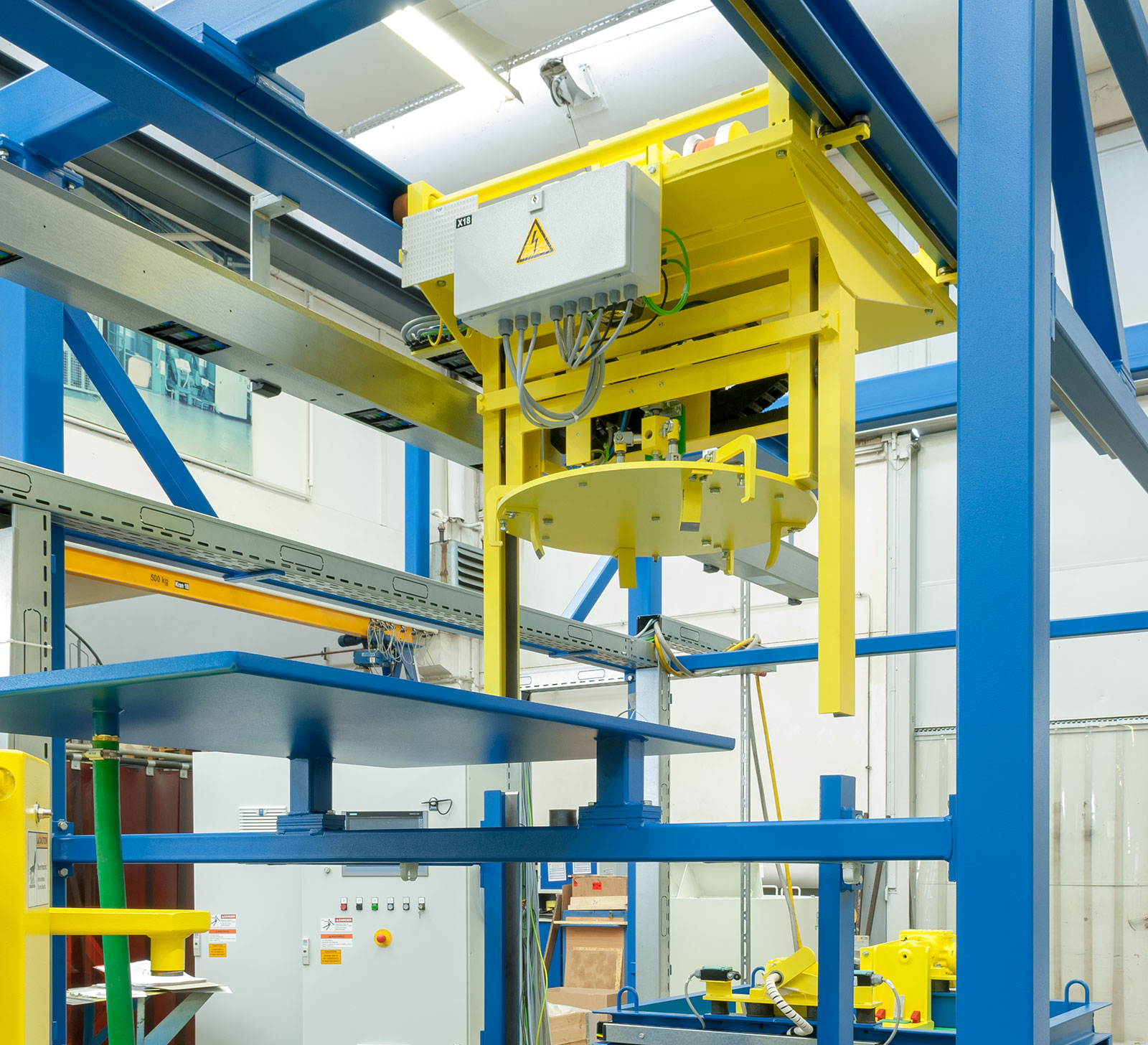 The transport device in Robot-Polar systems is a portal trolley for transferring the drums or baskets. It is the standard handling system for this type of systems. The transport device moves horizontally in the rail system of the Robot-Polar frame to all positions and can vertically reach the different heights of the individual stations of the system for picking up or setting down the material batches.
---
Portal system for container loading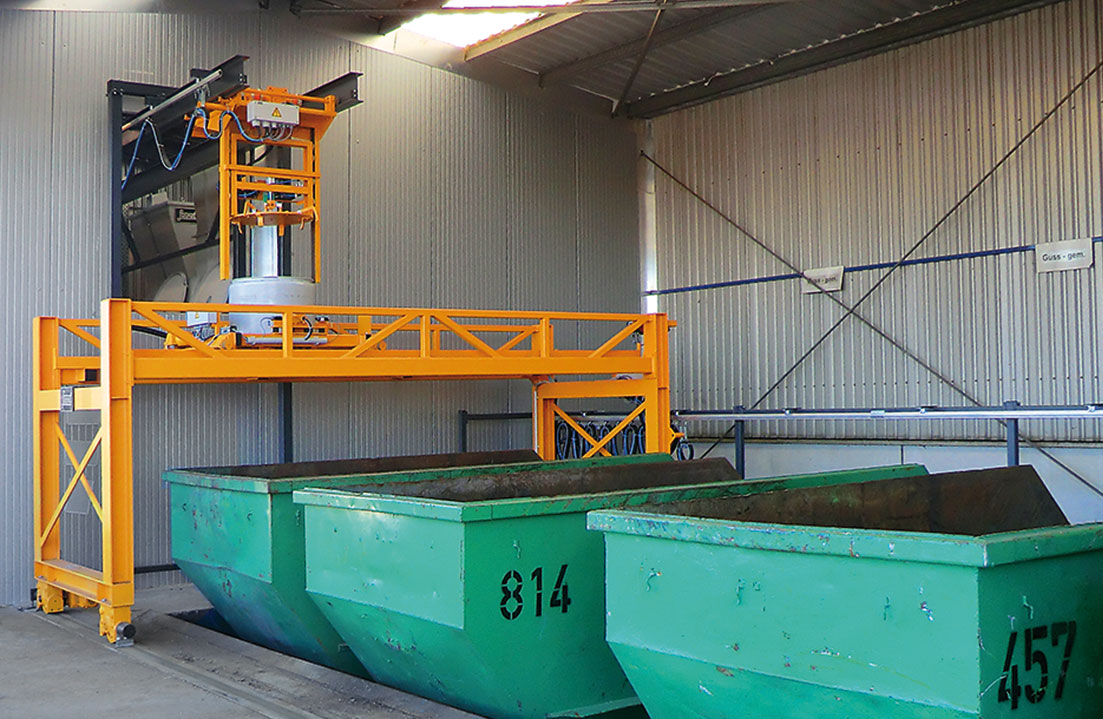 This portal system takes over a drum from the Robot-Polar system and approaches the container. The drum is then tilted and the swarf is emptied into the container. The empty drum is then returned to the circuit of the Robot-Polar system.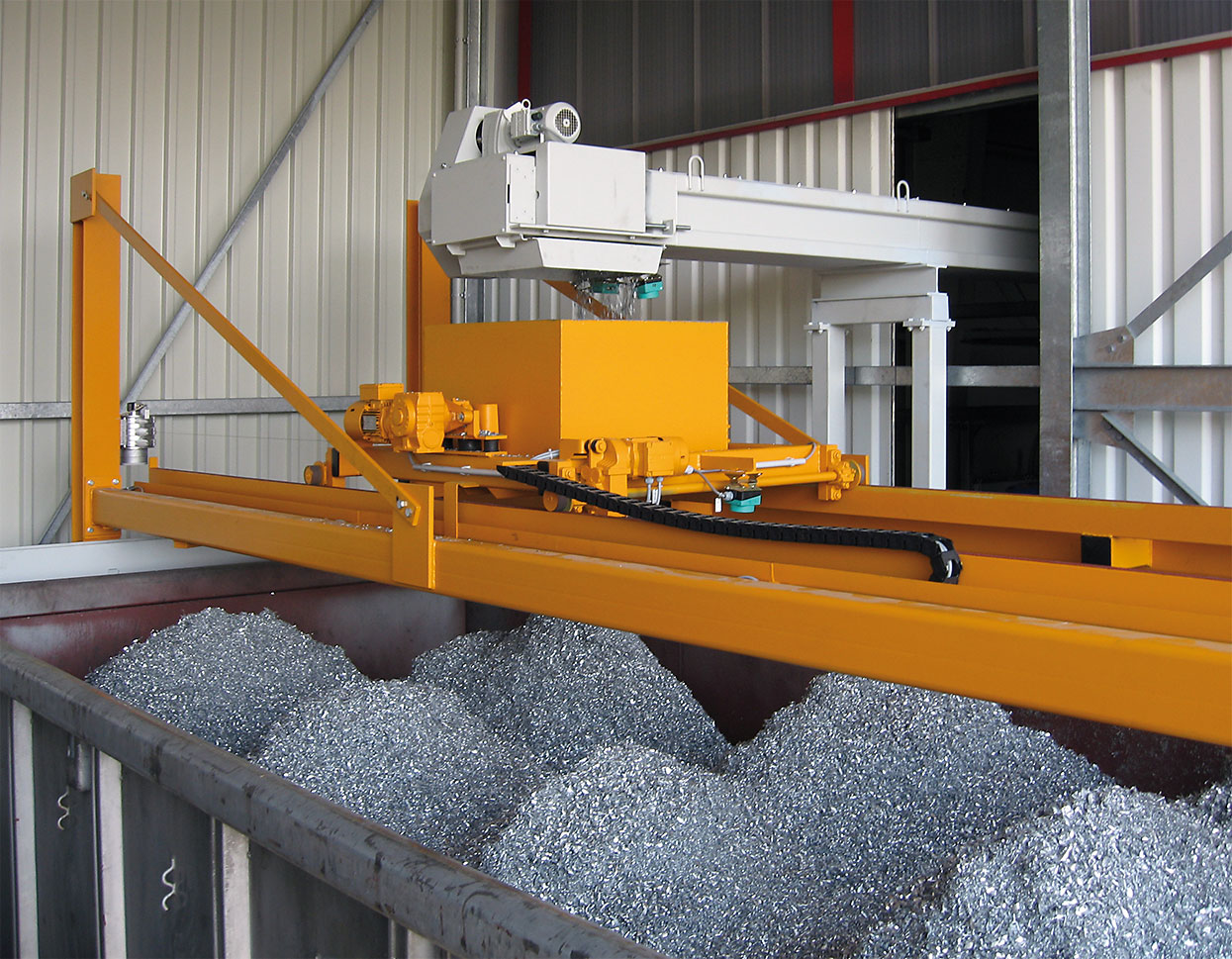 In this example, the portal system is filled with swarf by a conveyor and the swarf is then emptied into the container. In the process, container filling is controlled in an optimized manner.