Handling Systems
for efficient material flow within systems for swarf processing and parts treatment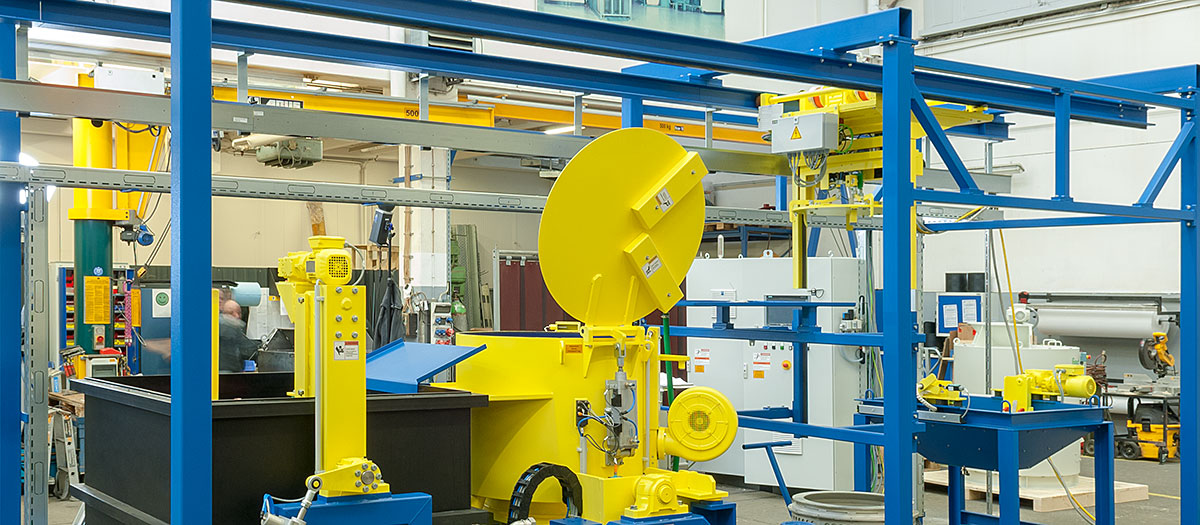 Fig.: The Transport device of the ROBOT-POLAR System
Handling system: ROBOT-POLAR transport device
In the ROBOT-POLAR system, the transport device is used to shift the drums or boxes. It is the standard handling system for this type of systems. The transport device moves horizontally in the rail system of the system frame all positions and can vertically reach the different heights of the individual stations of the system for picking up or putting down the material batches.
---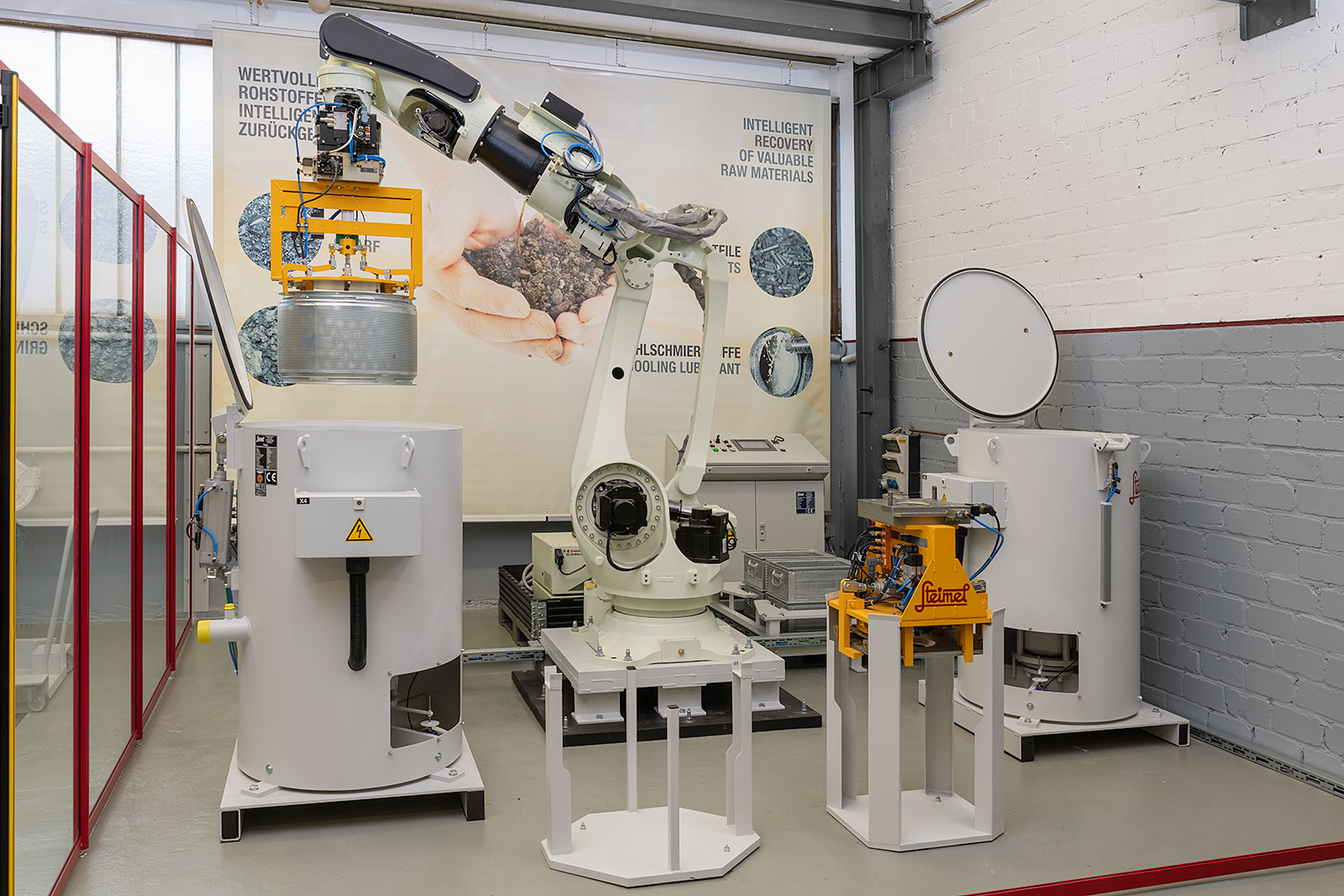 Fig.: Articulated robot for handling material in boxes and baskets
Handling system: linear robot and articulated robot
All of our batch centrifuges and systems can be combined with industrial robots (linear and articulated robots). In addition to the task of material movement, these handling solutions can also be used by means of tool change for different material baskets in a handling system.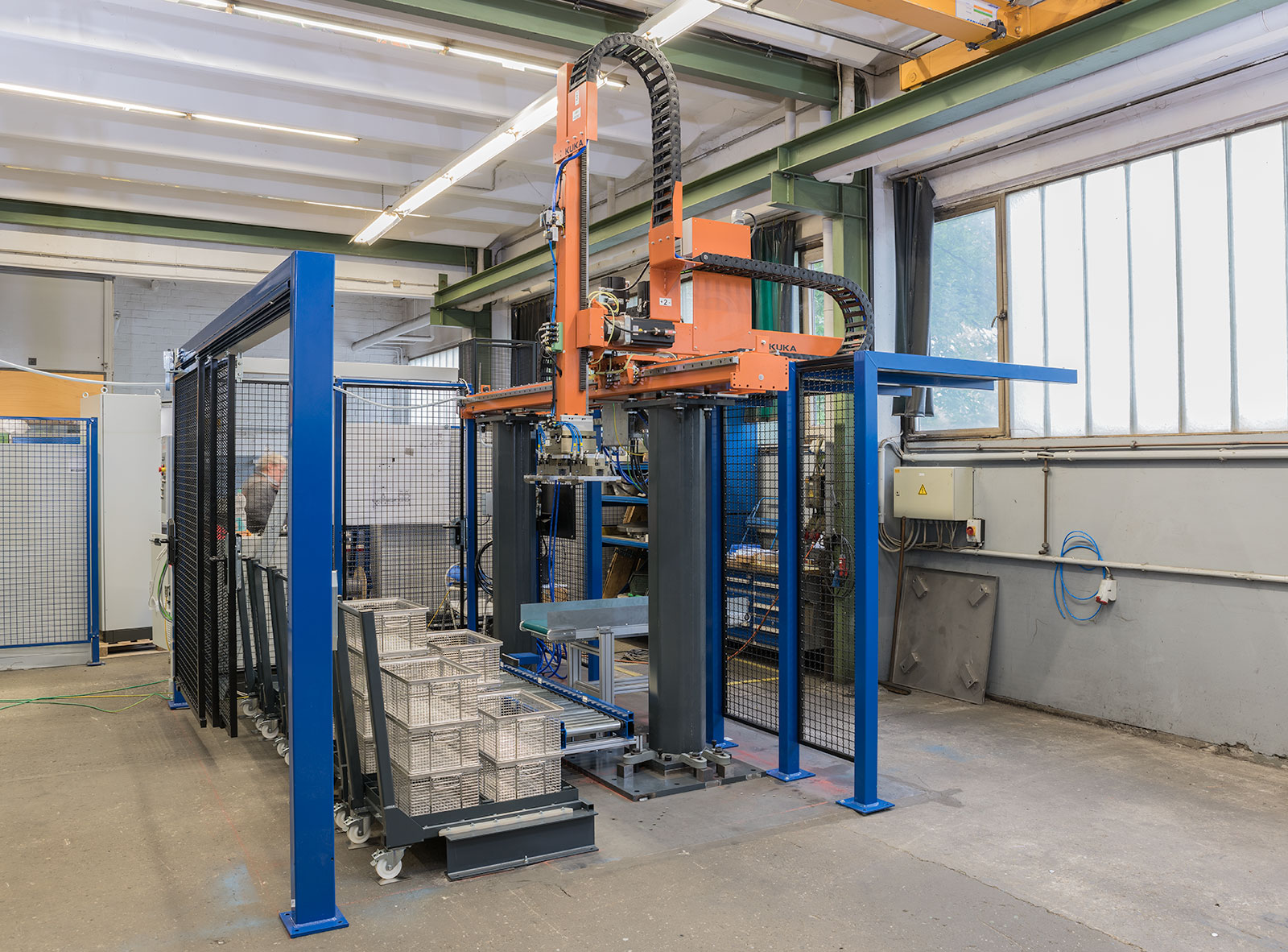 Fig.: A linear robot for handling baskets
= suitable applications for the selected product.